Carpet Cleaning Sherman Oaks
Call Us Now 818-661-1655
Welcome to our company Carpet Cleaning Sherman Oaks
Carpet cleaning services in California is your one stop shop when it comes to carpet, rugs and household cleaning. We use the best cleaning materials and employ methods that make us stand head and shoulders above the competition!
Address: Kester Ave
Sherman Oaks, California
Zip code: 91411
Phone: +1-818-661-1655
Hours of Operation:

We accept Cash, credit card, etc.
Well-equipped cleaners for top carpet cleaning services in California! Expert teams in rug cleaning, couch and carpet stain and odor removal, mildew inspection, tile floor cleaning.
We offer commercial carpet cleaning or residential carpet cleaning for the residents of Sherman Oaks which is reliable, affordable, quick and effective. Professional cleaning is our specialty for rugs, upholstery and drapes. We offer different type of services designed to handle any kind of problem with carpets. We are dedicated to customer service and we guarantee that we will do everything possible to exceed your expectations. Don't take a chance on some fly by night rug cleaners who will let you down. Let Carpet Cleaning Sherman Oaks visit you today.

Sherman Oaks, California has over 53,000 residents and is a great place to raise your family. There are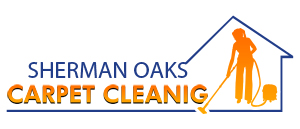 plenty of things to see and do in Sherman Oaks like the Sepulveda Dam and Castle Park. You will also find some of the best shopping and dining that can be found anywhere in the county. We, the carpet cleaning Sherman Oaks, are devoted to making sure that its residents get the best service.
Cleaning Residential Carpets
We offer cleaning services for residences that are safe, affordable because they are provided by highly trained personnel who the job right the first time. We take our trade very seriously. We understand that some rugs are handed down through the generations so we are very careful about how we clean them. Only safe and effective rug cleaners are used to clean those drapes, furniture, rugs and oriental rugs. When it comes to cleaning residential carpets we are happy to provide these: cleaning rugs, curtains, and furniture, and stain removal. We care about you and your cleaning needs.
Cleaning Commercial Carpets
Items in a business need to be cleaned as well. The business place uses rugs, oriental rugs, drapes, curtains, furniture and upholstery and they all need the superb cleaning that we in Sherman Oaks can offer.
We cater to the business community because we understand how hard it is too run a good business. We know that time is money and every penny counts. The commercial community can count on our commercial cleaning team to be there when they need us with great services like cleaning rugs, curtains, tiles, marbles, stones, and grout.
Specialized cleaning services
We hope that our customers never experience flooding; but if they do we are always there to help. Our team will jump right in and get your place back to normal. We have the proper equipment and training to get the job done fast and proper. In addition, our team is highly trained at cleaning air ducts as well. Air ducts can get very dirty over time and that dirt and dust blows out on everything from the curtains to the carpets causing you to get them clean earlier than necessary. Specialized cleaning services we can offer are restoring water damage, repairing water damage, and odor removal.
Fun Facts about Carpet Cleaning
Many people think that carpet cleaning is a tedious job and it truly is. It's not for everybody and it is best to let the pros, like us, handle this task to ensure that your rug is properly and thoroughly cleaned inside and out. However, this doesn't mean that this business of cleaning carpets is boring. Here are some fun facts about your carpet.
Did you know…
* Salt is an effective way to revitalize your dull and lifeless color of your carpet. All you have to do is sprinkle a layer of salt and let it sit for sixty minutes. Vacuum it all up and you will see how vibrant it will become.
* Regular maintainance can improve home air quality. This is due to the fact that you are getting rid of the dusts, mites, and mildew, thus keeping it from being airborne.
* When the first vacuum came out for consumers, they flopped. This is mainly because a lot of people are offended by the thought that their rugs have become dirty.
* Your rug will last longer if you have it cleaned by a professional, at least once in every year. Our carpet cleaners understand how important this is. They always make sure that they give their 100% commitment when it comes to providing their services.
* Never procastinate when it comes to accidents such as spills and the like. It is highly advisable that you immediately call a professional to have the stains removed or else, it would be harder to get rid of.
These are some interesting facts about cleaning and maintaining your carpet. Whatever you do and wherever you are, rest assured that our team of experts will always be available. Don't hestiate to contact us, most especially if you want to have a healthier environment inside your home. Carpet Cleaning Sherman Oaks will be there for you when you need us.
We are commercial and residential carpet cleaning experts and guarantee exceptional stain, odor and mold removal. We clean sofas, upholstery and rugs of all types with equal efficiency.
Residents of zip code 91411 can trust our team for professional rug, upholstery, tile, grout and carpet cleaning services. We use only safe and ecofriendly products and the most advanced machinery and equipment in the market today. Give us a call today for the best services in California!